Submitted by

Ilona Meagher

on January 14, 2009 - 15:09
Promoted. Originally posted 2009-01-14 14:59:25 -0500. -- GH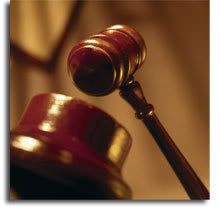 If you ever feel less than empowered, if you ever wonder if members of society can actively play a role in shaping how its returning veterans are treated beyond the accolades given at welcome home parades and Veterans Day potlucks, look no further than the citizens of California for one shining example of how its done.
Back in September 2007, I linked to a piece by John Corté that ran in the San Francisco Chronicle in my PTSD Combat post Combat Veterans, PTSD and Prison. Corté's article introduced us to a former West Point graduate who served in Bosnia and Honduras who was arrested and facing a possible 12-year stint in jail for holding up two pharmacies to feed his painkiller addiction, the same medication the VA prescribed -- over 15 times -- for injuries suffered while the former Army Ranger was based in Honduras.
Civilian doctors had also diagnosed PTSD.
His watershed case has gone to trial and the verdict was delivered yesterday. [ABC-San Francisco news report is now available online; KTVU also has their news report up, which includes interviews with his parents.] Full details in extended.