Submitted by

rgillis

on October 10, 2009 - 18:30
Reprinted with permission; original post here. -- GH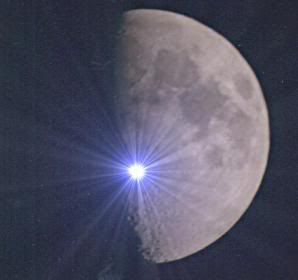 by Robert Gillis, who really has too much time on his hands.
10/2009

Lunar officials declared war on Earth early Friday morning after NASA launched a preemptive strike on Cabeus Crater, home to thousands of Moonies, Moonites, and Moon-Units.

CNN had reported that NASA engineers crashed a rocket and a satellite into the moon's surface on Friday morning in a $79 million mission, to supposedly "kick up enough dust to find whether there is any water in the moon's soil."