ACTION: Branding the Elephant
Submitted by

GreyHawk

on March 28, 2009 - 01:48
OK, folks -- take a look: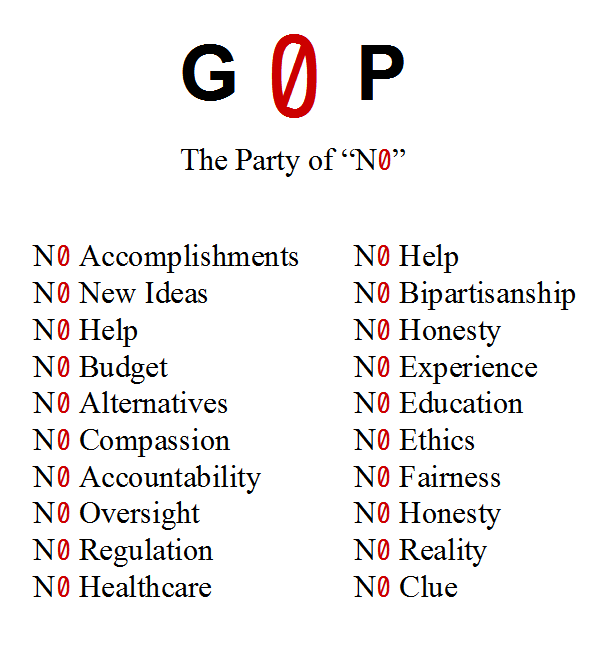 I'm looking for suggestions to add, substitute, remove and replace.
I plan to put an image in the background (or a collage of images), too -- they'll be light, kinda faded -- so any suggestions will be appreciated.
I'd also like folks to read through any comments with suggestions and "vote" for them with a tip and reply so that I can pull the ten most popular. I'll put up a short diary tomorrow asking folks to vote for their favorite out of 10. (Assuming enough folks comment and make suggestions.) The resulting image will be free to distribute to all your friends, bumper stickers or Congresscritters...particularly if they are members of the G0P.