Submitted by

MichaelCollins

on March 15, 2010 - 19:03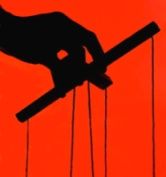 Leaks from a recent top level briefing by General David Petraeus are causing quite a controversy. The general pointed out that, "Israeli intransigence on the Israeli-Palestinian conflict was jeopardizing U.S. standing in the region." Mark Perry reported this on March 13 in Foreign Policy. Perry said, "No previous CENTCOM commander had ever expressed himself on what is essentially a political issue... "
When I read a statement like that, it's like hearing the opening music for The Twilight Zone. What on earth is Perry talking about? Every CENTCOM commander, from General Tommy Franks, through Petraeus, has endorsed the continuation of the Iraq war and occupation. That's as essentially political as you can get.
There was no basis for invading Iraq: