Submitted by

jamess

on September 28, 2008 - 11:15
Promoted as jamess provides us with information that all of us need to know more about to help understand our current crisis - standingup
In the Olden Days (B.D. -- Before Deregulation)
1) you want to buy a House
2) you put 10-20% down and got a mortgage loan, after intensive scrutiny of your income and creditworthiness
3) you spend 30-years making monthly Mortgage Payments
4) you take Ownership of your Home, free and clear.
5) IF you fail to make Mortgage Payments, for 3 months or more, a Snidely Whiplash character would show up from the Bank, and promptly put you out on the street.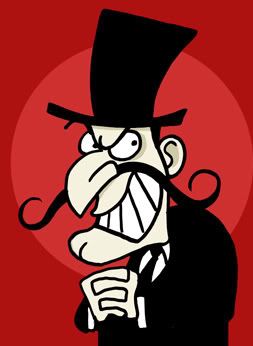 Fortunately (or unfortunately?) in these 21st century days of Investment Banks and Hedge Funds, riding herd in a "wild west" electronic economy with little to NO Oversight, you may still default on your Mortgage -- yet too often it seems, that No One really knows, exactly WHO owns your House, when you do ...