Submitted by

GreyHawk

on January 17, 2009 - 15:08
Crossposted to DailyKos.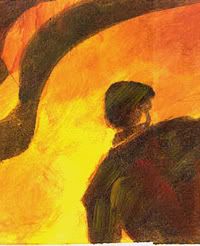 "What's in a name" might well be answered in the phrase "a picture is worth a thousand words" -- evidence of a vast left-wing conspiracy to control the blogosphere, the internet, US politics and even the WORLD has now crept out of the shadowy depths and into the light...
Yes, that's right -- the Great Orange Satan has finally tipped its hand. Er, claw. Whatever.
No, really. And I'm sure the reich- right-wing pundits will be all over this as evidence of a nefarious, insidious conspiracy any time now.
~pause~
...any time now...