Submitted by

Connecticut Man1

on May 19, 2010 - 12:48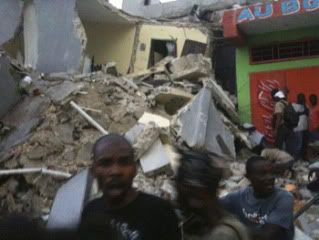 From the BBC we get an audio slideshow of ...
In January an earthquake in Haiti killed up to 230,000 people and left more than one million homeless.

As the rainy season began, photographer Jake Price travelled to a number of the many camps that house some of those left homeless and presents his impressions of those struggling to rebuild their lives.
This thread is now open.