Submitted by

BobHiggins

on January 25, 2009 - 14:59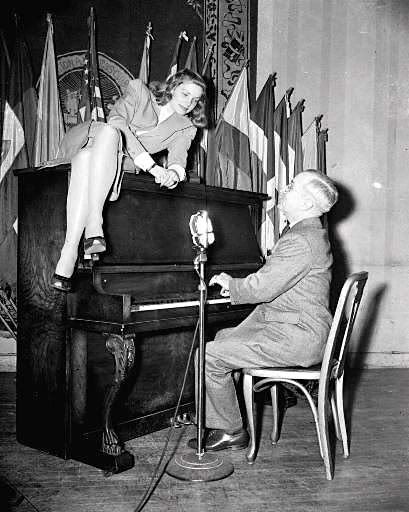 Harry Truman in a "bipartisan" moment with Lauren Bacall, a staunch liberal Democrat. This is about as "bipartisan as Harry got."
Last week was exhilarating for Democrats and, judging by the international media, for people all over the planet who have suffered for nearly a decade from the misguided and often criminal policies of George Bush and his terribly inept administration.
The swearing in of Barack Obama and the departure of the Connecticut Cowboy from our public affairs was something long anticipated, and, after our long dark winter, as welcome as the return of springtime and birdsong, at least in these quarters.
The Republican smear machine however, wasted no time in cranking up to its full powers of bloviation. Their program of attacking nearly every move Obama made and every statement he uttered, began seconds after his swearing in and I'm sure will continue unabated in the immediate future. Here's hoping that they are afforded every opportunity to quibble and obstruct, to grouse and whine, as a minority party for decades to come.
The moaning and squawking over the slightly bobbled recitation of the oath of office, a gaffe that was meaningless and easily ignored by people who have something other than chowder between their ears, was, in Republican circles, fanned into a twenty four hour cause celebre by the fulminating heads of Fox Noise and soon picked up on the other "open all night," "all the news that fits," networks.
The storm so roiled the calm in our national teapot that Obama's advisers encouraged him to retake the oath, which he did in a private and sparsely attended ceremony in the White House a day later.