Submitted by

MichaelCollins

on October 8, 2010 - 08:32
Michael Collins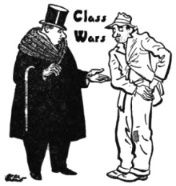 Oh, it's just that Collins guy mouthing off again.
Actually, I was far too easy on Congress yesterday in Lawless Nation - Congress.
Here's why: HR 3808 The Interstate Recognition of Notarizations Act of 2010
The bill is the response to the events outlined in a story that Numerian scooped on foreclosure problems. The banks are in big trouble. They failed to follow the law and rules in handling mortgages. Instead of foreclosing on home owners, those upside down and under water can consider strategic defaults on the mishandled notes. Legal efforts have reached a point where there's a "tsunami of legal action against mortgage servicers" as Tyler Durden calls it.