Submitted by

MichaelCollins

on June 7, 2011 - 04:41
Michael Collins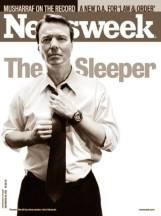 We can draw several clear conclusions from the indictment of John Edwards.
The case is a joke, quite literally. It mocks justice.
The cast of characters consists of people who should have recused themselves, rather than bringing a prosecution. This strange case has the faint odor of the nonstop assault on former Alabama governor, Don Siegelman.
Apparently the Department of Justice has a lot of time on its hands. How else could it pursue this transparent nonsense while failing to prosecute the perpetrators of the financial collapse?
Finally, the prosecution shows that those in control are not even pretending to acknowledge a rule of law.