Submitted by

MichaelCollins

on May 10, 2009 - 03:59
The Big "Con"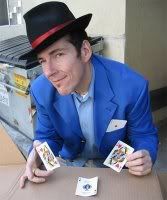 Taliban About to Defeat Pakistan,
Take Control of Nukes, and It's Another 9/11
A strange feeling of déjà vu arises while listening to the administration sell further U.S. military intervention in Pakistan (our Predator drones are already there).
Chairman of the Joint Chiefs of Staff, Admiral Michael Mullen claimed in late March that Pakistan's intelligence service has "close links with al Qaeda and the Taliban network." In fact, Mullen warned, the Pakistani intelligence service, ISI, is "offering logistical support to them (the Taliban)."