presidential election
Submitted by

MichaelCollins

on October 17, 2008 - 12:52
Voter Fraud - The Dog that Didn't Bark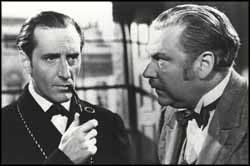 Michael Collins
"Scoop" Independent News
Also published at the ACLU Blog of Rights
Submitted by

statusquobuster

on October 9, 2008 - 14:43
McCain Considering Conceding Election Soon?
Joel S. Hirschhorn
In highly secret discussions John McCain is seeking feedback on the bold, historically unique idea of conceding the presidential election BEFORE Election Day!
Here are the main discussion points framing the conversations with his closest, long-time supporters, including his wife, but not current campaign staff.
Submitted by

statusquobuster

on February 22, 2008 - 07:25
Delusional Hope: The Obama Rapture
Joel S. Hirschhorn
Never have so many hoped for so much because of rollicking rhetoric and pulsating platitudes. A tsunami of hope has plunged America into electoral euphoria. In its path is the wreckage of critical thinking about what ails the US and what bold, revolutionary actions are needed. Barry Obama has accomplished semantic alchemy, turning justified but grim distrust and outrage with government and politics into hallelujah hope. But most hope never materializes and is a terrible predictor of reality.