Submitted by

MichaelCollins

on January 21, 2010 - 17:40
The appointment of former presidents Bill Clinton and George W. Bush
as key players in Haitian relief should cause the people of Haiti grave
concern, if they weren't otherwise preoccupied with survival. These
former presidents' records as pro-life advocates on the international
scene is tarnished by real world outcomes.
During his eight years as president, Clinton was responsible for sanctions on Iraq that resulted in the deaths of 170,000 children under five.
Former President George W. Bush exceeded that death toll by invading
Iraq. That caused civil chaos and conflict among Iraqis leading to
the deaths of over one million citizens in that tragic nation. When you see these two coming, their record speaks for itself.
(Image)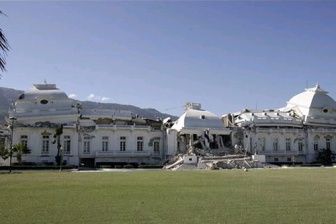 What will happen in Haiti? What can the citizens of that nation
expect? It's instructive to look at the post Katrina rescue effort with
a focus on New Orleans as a prototype.