Submitted by

GreyHawk

on February 25, 2008 - 00:33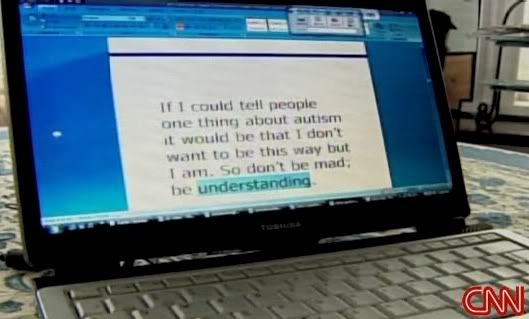 If I could tell people
one thing about autism
it would be that I don't
want to be this way but
I am. So don't be mad;
be understanding.
Those are the words that appear on the computer screen of a 13 year old autistic girl named Carly. The computer uses text-to-speech functionality to talk for Carly. I came across a video about Carly's use of technology on CNN tonight. It was heartwarming.
In a world where the news is nonstop war, death, controversy, corruption and disaster, this was an excellent change of pace. A little more research turned up a few more variants of the story and some interesting sites.