Submitted by

MichaelCollins

on July 28, 2009 - 01:52
The Forgotten Question in the Health Care Debat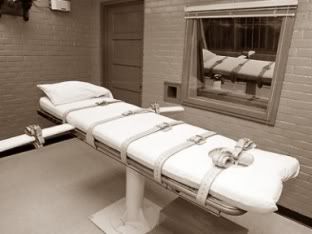 Rationed care. Image
Do you deserve to die?
Do your friends and family?

Scenario 1: You've just been diagnosed with a cancer of the lymphatic system. You're told that it requires a procedure within the next two weeks. Unfortunately, you were laid off from your corporate job 11 months, 30 days ago. You are on your last day of COBRA. Your company retirement and savings are all gone. You can't afford the $1,200 a month premium needed to continue your coverage. Without the operation, you will die. Do you deserve to die?
Scenario 2: Your spouse has a long history of illness. Then you discover she has a virulent infection that, if untreated, threatens to disable her to the point where she's immobile and requires 'round the clock medical care. You work for yourself. While you have catastrophic health insurance, it doesn't cover the needed treatment nor does it provide for nursing care. Does your wife deserve to experience this untreated sickness and suffering until her premature death?