Submitted by

Connecticut Man1

on May 26, 2010 - 02:49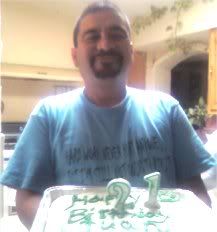 Juan Daniel Varela was the father of a 13-year-old girl and was a third-generation Mexican-American. He was a volunteer Little League coach and proud Phoenix resident.
Juan Daniel Varela is also dead now, after being shot by a bigot, Gary Thomas Kelley, that supports SB 1070. More on this Maricopa County slaying below the fold.