Submitted by

MichaelCollins

on July 5, 2011 - 02:01
Originally posted 2011-07-04 23:17:58 -0400; bumped across the midnight meridian by GH.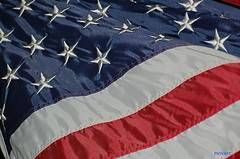 The citizens of the United States have excellent judgment. They have shown it consistently over time. When that judgment shifts briefly allowing a failed policy, it is a result of the vilest forms of propaganda by a small clique of liars. (Image: PS-OV-ART)
The people were right about the invasion of Iraq
We know that the plan to invade Iraq began just days after Inauguration Day, 2001. The opportunity to launch the most disastrous and costly military effort in our history came on 9/11. The destruction of the World Trade Center towers and attack on the Pentagon became the pretext for war. The manipulators launched their fraudulent storyline in earnest with confidence that they would get their war.
But in December of 2002, the public wasn't buying it. The people didn't have access to all of the information. They knew one thing for sure -- the invasion was a very bad idea unless Iraq posed an imminent threat to the country with weapons of mass destruction. An in depth Los Angeles Times public opinion poll asked this question: