Submitted by

MichaelCollins

on February 12, 2010 - 04:42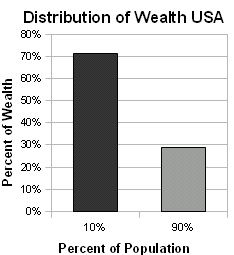 "There
are two ideas of government. There are those who believe that if you
just legislate to make the well-to-do prosperous, that their prosperity
will leak through on those below. The Democratic idea has been that if
you legislate to make the masses prosperous their prosperity will find
its way up and through every class that rests upon it." William Jennings Bryan, 1896
Populism is broadly defined
as "political ideas and activities that are intended to represent
ordinary people's needs and wishes." The majority are deliberately
held down by the financial elite. Removal of the financial elite is
the vehicle to realize the "people's needs and wishes." (Graph)
The
statement from William Jennings Bryan is pure populism. It becomes less
pure as he proceeded with his speech. He used a metaphor of burning
down the nation's big cities since they were, he claimed, the
stronghold of the financial elite and support for the gold standard for
currency.
In practice, populism almost always entails anger and resentment.