Fall Newsletter -- A Time to Turn
Submitted by

Roxy

on October 10, 2007 - 21:43

There is a season* - And a time for every purpose under heaven
Here we are almost into fall -- dog days of summer are upon us. It was a busy summer for all of us ePluribus Media, with conferences, conventions and other "busy work." We will do our best to get you all caught up, but if we missed something, or someone, please give us a shout out!
The image at the right is a screenshot of a recent ePluribus Media Journal front page. Over the next couple of months you will be noticing some changes to the look and feel of the various sites, as lefty, Roxy and standingup begin an "integration" project to tie the sites more closely together. Some of you may have already made note of the changes Lefty, Roxy and wanderindiana have made to the community site.
Since the Journal is the home of our "edited and fact-checked" articles, the more exposure we can bring to it, the more our credibility as a news source is enhanced. We've been fortunate that many so-called "legacy news" organizations, from Paul Krugman in his column at The New York Times to The Nation, to Jay Rosen in The Los Angeles Times, to Slate have mentioned us, our work and linked to our articles on the ePluribus Media Journal.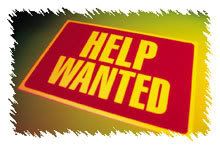 Help Wanted
As the organization continues to grow, we are constantly looking for people that have a few spare hours that they can volunteer. If you have skills editing and fact-checking, or writing or are a "producer" (fancy word for person who cat herds a story from start to finish) -- come join us in our virtual newsroom.
Pay is low, ah, okay, monetary reimbursement is non-existent and the hours are long, but the rewards are great! So, if you have time you can donate, and you want to help out ... send us an email at ePluribus Media Volunteers.
Conferences and Conventions
A time you may embrace
YearlyKos [YKos]
ePluribus Media had a fairly large contingent at YearlyKos ...
Several of the attendees wrote commentaries on their experiences at Yearly Kos:
Ilona's Convention, Conference and Confluence includes a recap of her experiences with some wonderful photos and a link to her Flick'r account where all of her photos are available for you viewing pleasure -- next best thing to being there.
YearlyKos 2007: Afterthoughts from wanderindiana brings news from the convention in a slightly different light and also includes some wonderful photos.
Three representatives from ePluribus Media sat on a panel discussion for CAN-TV. Kay Shepherd has the round-up in her commentary ePluribus Media at YK07: As Seen on CAN TV!, with the GoogleVideo of the discussion.
Media Giraffe - Journalism that Matters
A time to gain
Cho has the skinny on this conference in her commentary summarizing the ePluribus Media attendees' reactions Media Giraffe - JTM2007: DC -- Our Group "After Action Report." According to Cho:

"Best thing was meeting each other.
For Standingup, Bronxdem, and Luaptifer who have worked together for two and a half years, since the early days of Gannon/Guckert, it was their first ever real time meeting. None of us had ever met Carol [and Chris], and only Ilona had met BarbaraS. For some of us, it was the first time we had had a chance to reconnect since the Amherst Media Giraffe in June of 2006."
While attending the Media Giraffe project (Journalism That Matters) in DC, a participant wrote out a check to us for $1000.00 on the spot after seeing our work and hearing what we are doing.
So, who's noticing US?
A time to plant, a time to reap
Other News
A time to be born
Recent articles on the Journal you may have missed ....

USAID: We don't know how many contractors we have working for us in Iraq

09-19-07: Susie Dow points out that while USAID -- in answer to an ePluribus Media FOIA request -- claims not to have the aggregated data, yet CENTCOM -- in response to an earlier ePluribus Media FOIA request -- included the data in question.




How Richard Nixon Was Brought to Justice


09-10-07: Carol White, reviews The Conviction of RICHARD NIXON; the untold story of the Frost/Nixon Interviews and gives a brief chronology of the events that brought James Reston, Jr. and David Frost together to plan the interview questions that Frost would ask Richard Nixon in a widely publicized interview.




Nothing New: A Small Enterprise Development Project in West Africa


08-30-07: For a long time many people saw the developing world as an empty pit, pouring in skills, goods, and money to fill it. More and more, this pit appears bottomless, basic human conditions within it only worsening. Project benefits are not lasting. Little seems sustainable.




I Cannot be Impartial

08-23-07: History is being created and lived as we speak. We are history, and it is unfolding all around us. But it isn't history yet: it is the now. History is 'safe,' because the outcome is already ascertained. Real life is much more frightening.




I know what it means, to Miss New Orleans

08-20-07: Friðgeir Helgason lived and worked as a chef in New Orleans. He returns every 6 months to visit family and friends. Putting the media in ePluribus Media ... this is a wonderful slide presentation with a little bit of jazz for accompaniment.

Traffic and Promotion
We have seen a steady increase in traffic to the community site and more and more click thrus from search engines. Right now a solid 30% of our traffic is coming in from GoogleNews and GoogleSearch, with Yahoo, MSN and AOL search also contributing. Anyone wanting to promote their commentary via social networking can use the links that appear just above the fold in each commentary. We also have the "code" for BuzzFlash and DiggIt in a text file that you can access here.
As always, if you can help with a donation to support our efforts please visit our Donations and Subscriptions page ... donations are not tax deductible, but subscriptions are! You can also support US by using the Google Search on the Journal and Community site and by clicking on the ads.
Seasons Turn
Just a note, condolences to a couple of our ePluribus Media members lost family members in September.
---
*The Birds-There is a Season