Netroots For The Troops: Six (free or inexpensive) Ways You Can Help
Submitted by

Timroff

on June 19, 2008 - 16:29
For the last few weeks, the IGTNT and Mojo Friday communities have been asking you to help them with Netroots For The Troops -- a project planned for Netroots Nation 2008 in Austin, July 17-20 -- that hopes to send 101 troop care packages to American soldioers curently serving in Iraq and Afghanistan
, supplying them with everyday sundries -- including work gloves, phone cards, underwear and protein bars -- that the government refuses to provide them, despite spending billions of dollars a week. What we realized, however, is that we've been asking mostly for money, there are a number of other free-yet-equally-important and relevant ways that you can support this effort.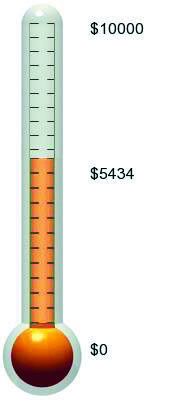 Sure, donating is easy, and certainly appreciated. We still need funds, of course, as we've only raised a little more than half -- $5,434 to be exact -- of our goal of $10,000.
A good portion of this money will be used to buy the new, larger USPS Flat Rate APO boxes, which cost $10.95 each to mail, and a number of relatively-high-ticket items listed below. These roomy boxes can hold a lot, and we want to fill them to the brim with items that our troops really need and that they often specifically request. We're still honing our shopping list, and some choices will depend on the amount of funds we raise. That being said, we realize that some of you just can't donate, for any number of reasons. But lack of funds is no reason not to participate in the NFTT effort, so please consider one of the following alternatives -- and feel free to do these even if you have already donated as well!

1. Recommend this diary.
There's nothing better than knowing this diary is reaching as many folks as possible, So please, take five seconds to go over to Daily Kos and look to the right side of your browser window for a button that looks something like this:


and just click it! Simple, easy, and even fun!

2. Recommend a soldier.
Do you have a friend or family member who is currently serving in Iraq or Afghanistan? If so, send his or her name, rank, unit and APO address to katroshp a† bellsouth (that's a dot net domain), along with their boot size, glove size and underwear size, since we're planning to send 101 care packages, but we'd prefer them to go to people that are related to the Netroots first.

3. Write a Letter
While jlms_qkw has written an excellent diary on what exactly to write, let me just add that what is more important is that you just write anything that is supportive and hopeful. This isn't an opportunity to take shots at the administration, but rather to lend your emotional support to Americans who are doing their best in a bad situation. As Jonathon Norrell, an Army medic now suffering from PTSD recently wrote, "The best part about the letters is, no matter how crummy your day may have been, getting off of patrol, getting your mail and getting back to your quarters, was finding letters from folks telling you they care. After 18 hour patrols that makes a big difference."

4. Activate a Corporate Sponsor
Do you know someone who owns a CD or video store, small book store, clothing store, hardware store or other retail operation? Why not see if they'd be willing to donate 100 used CDs or DVDs, novels, pairs of underwear, or small flashlights to include in the care packages? While we're determined to having these highly desired but relatively costly items go into every package...
... we're also looking for donations of many other simple sundry items that we take for granted but that are impossible to get in the field:

| | |
| --- | --- |
| Cotton socks | Men's and women's cotton underwear |
| CDs and DVDs | Tampons and sanitary napkins |
| Foot powder | Crossword / puzzle / sudoku books |
| Q-tips | Paperback books |
| Shampoo | Sketchbooks and pencils |
| Conditioner | Paper and envelopes |
| Tissues | Individually packaged sports drink mixes |
| Body wash | Microwave popcorn |
| Lotion | Licorice |
| Lip balm / Chapstick | Gum and mints |
| Disposable razors | Meat jerky |
Rather than needing to commit the funds we're raising to these items, see if a local shopkeeper can donate them. (more on getting the items to us in #5) Another thought is to do a spare change drive or challenge match at your office or workplace. Send a note to your coworkers explaining what we're doing here, and ask them to donate their lunch money for the day toward the project. Once you've collected the funds, , use the contribution link to get the money to the project.

5. Bring Stuff Yourself
Are you coming to Netroots Nation? Why not pack a few recently released DVDs, CDs, paperbacks or protein bars in your luggage and bring the items to our table in the Exhibit Hall? Get your coworkers to bring stuff listed in idea #4 and pack your carryon luggae with those items. The thought here is that you'll be bringing home a bunch of stuff from the congference, so why not create space on the trip home in your luggage by filling it with stuff you're bringing to the conference for the care package-wrapping seminar on Saturday afternoon? Another thought is to bring your own soap and shampoo from home, then collect the wrapped soap, shampoo and conditioner bottles from your hotel room and bring them down each morning. That's three care packages-worth by Saturday morning, and more importantly, three packages we won't need to buy items for. Not attending NN'08? Leave us a note in the comments (or send me an email at the address in my profile) and we'll give you an address you can ship your donations to in Austin so we can include them in the care packages.

6. Help Spread The Word!
I'm currently cross-posting this diary to Street Prophets, Docudharma and Daily Kos. Would you be willing to post a diary like this or this or this both here and at another blog that you frequent? The whole idea behind Netroots For The Troops is that we all work together, regardless of what community we belong to, to help our soldiers in the field. The progressive/Democrat movement is not just on e Pluribus Media -- so why limit participation to e Pluribus Media? The bottom line is that we're trying to get 101 of each of the items on our list in idea #4 to Austin on July 19, and it's going to take a lot of participation, and a lot of money. Will you help us? To donate online, go to this donation page. There you can donate either by using your credit card (under "Don't have a PayPal account?" at the bottom left of the page) or through PayPal if you have an account. Whether you can donate a little or a lot, every donation will make a difference in what we're able to send to the troops. As an additional fundraiser, we'll also have an official limited-edition Netroots For The Troops shirt available at Netroots Nation for a mere $25 suggested donation - with all profits from T-shirt sales going directly toward filling and shipping our troop care packages.