Shock... Surprise...Stunning... We Were All So Cynical...It was a privilege. Cam-Scam? Lip Synch or Blow Out? What Do You Think?
Submitted by

Chris White

on April 15, 2009 - 09:37
Here's a clip of Susan Boyle singing "I Dreamed A Dream" from Les Miserables. Boyle was appearing on the sister show of "America's Got Talent". The show is called "Britain's Got Talent." Judging from the emblems this version was probably filmed somewhere in Scotland. The clip doesn't embed, so please follow the link, and make up your own mind about this one.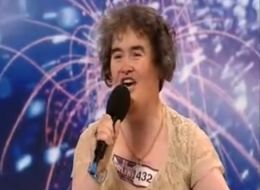 Hat tip Huffington Post.