An Unenviable Place In History
Submitted by

GreyHawk

on November 13, 2007 - 18:41
An article by Magnifico today included the following:

The Age reports Vital facts 'deleted' from UN report on climate change. "A major United Nations report on climate change has been watered down as a result of influence from government officials from countries opposed to taking radical action, conservation group WWF claims... The group fears that the report will play down the need for deep cuts in emissions. The report, which will be released on Saturday, will say that almost a third of the world's species will face extinction if greenhouse gas emissions continue to rise. A draft copy of the report by the UN's Intergovernmental Panel on Climate Change (IPCC) also warns that if temperatures rise by more than two degrees - now expected before 2050 - 20 per cent of the world's population will face a great risk of drought."
It's time to memorialize those ignoble "leaders" of nations who fear taking the first step toward responsible actions with a plaque -- one per nation -- hung prominently in the UN.
:: ::
I have a rough outline for the plaque: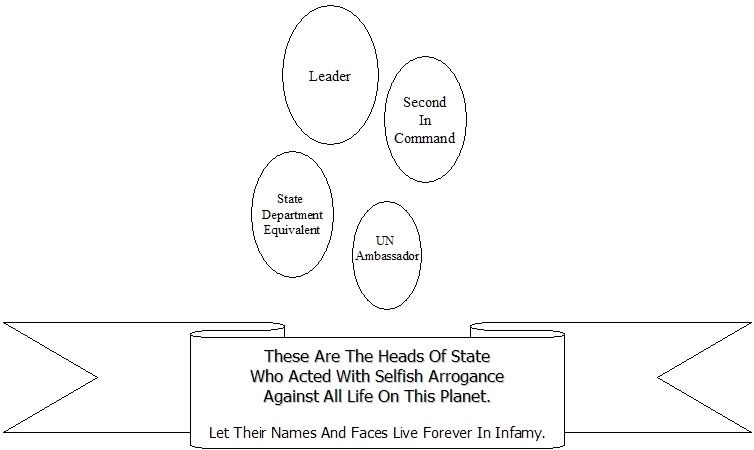 Feel free to help by filling it in with images of those who are failing us in the face of this growing crisis.
Now, does anyone know how we could get this threat from concept to completion...?