Arizona Man Kills a Latino Man Over SB 1070 Dispute
Submitted by

Connecticut Man1

on May 26, 2010 - 02:49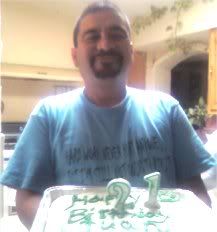 Juan Daniel Varela was the father of a 13-year-old girl and was a third-generation Mexican-American. He was a volunteer Little League coach and proud Phoenix resident.
Juan Daniel Varela is also dead now, after being shot by a bigot, Gary Thomas Kelley, that supports SB 1070. More on this Maricopa County slaying below the fold.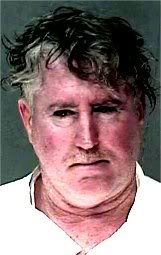 ARIZONA: White racist kills Latino
neighbor over immigration law

Just one day after Cinco de Mayo, the Varela family of Phoenix, Arizona suffered a horrible shock when they watched a 50 year old White neighbor named Gary Thomas Kelley yell to 44 year old Juan Varela, "You wetback, go back to where you came" and then pulled out a 44 magnum revolver and killed him. According to witnesses in the 7th and Southern Avenues neighborhood, Gary Thomas Kelley was arguing with Juan Varela over the recently signed SB 1070 law which legalizes the racial profiling of Latinos in Arizona.
I just wanted to be clear on what this was probably all about.
From a local FOX News station, KSAZ Fox 10, where they say that Kelley is not legally allowed to drink nor posess a gun:
We're seeing the mugshot of a 50-year-old man who's facing second degree murder and aggravated assault charges in connection to his neighbor's murder.

It happened Thursday at 1:15 p.m. in front of a house in the 6400 block of S Montezuma in south Phoenix. Police say Gary Thomas Kelley shot his neighbor, 44-year-old Juan Daniel Varela, in the face during an altercation.

When officers arrived, Varela was unreponsive on a sidewalk. Witnesses told police the suspect fled into his house. They also told police Kelley shouted some racial slurs prior to the shooting.