On the Burlington Coat Factory Muslim Community Center
Submitted by

Connecticut Man1

on August 20, 2010 - 09:22
I know that many of us would be just as offended as these people, courtesy of brannyboy at MLN noting the absurdities of Linda McMahon's statement on this issue, over a mosque and community center being built 2 blocks away from Ground Zero on the hallowed grounds of a former Burlington Coat Factory retail store:
Here's Linda McSteroids on religious freedom:

"I do believe that we practice religious freedom throughout our country, and we should," McMahon said. "But for me, the location of the mosque in this particular area just kind of rubs salt in the wounds."

Tell it like it is, sister! For starters, a mosque in that location would be profoundly offensive to these victims of 9/11:

Samad Afridi
Ashraf Ahmad
Shabbir Ahmad (45 years old; Windows on the World; leaves wife and 3 children)
Umar Ahmad
Azam Ahsan
Ahmed Ali
Tariq Amanullah (40 years old; Fiduciary Trust Co.; ICNA website team member; leaves wife and 2 children)
Touri Bolourchi (69 years old; United Airlines #175; a retired nurse from Tehran)
Salauddin Ahmad Chaudhury
Abdul K. Chowdhury (30 years old; Cantor Fitzgerald)
Mohammad S. Chowdhury (39 years old; Windows on the World; leaves wife and child born 2 days after the attack)
Jamal Legesse Desantis
Ramzi Attallah Douani (35 years old; Marsh & McLennan)
SaleemUllah Farooqi
Syed Fatha (54 years old; Pitney Bowes)
Osman Gani
Mohammad Hamdani (50 years old)
Salman Hamdani (NYPD Cadet)
Aisha Harris (21 years old; General Telecom)
Shakila Hoque (Marsh & McLennan)
Nabid Hossain
Shahzad Hussain
Talat Hussain
Mohammad Shah Jahan (Marsh & McLennan)
Yasmeen Jamal
Mohammed Jawarta (MAS security)
Arslan Khan Khakwani
Asim Khan
Ataullah Khan
Ayub Khan
Qasim Ali Khan
Sarah Khan (32 years old; Cantor Fitzgerald)
Taimour Khan (29 years old; Karr Futures)
Yasmeen Khan
Zahida Khan
Badruddin Lakhani
Omar Malick
Nurul Hoque Miah (36 years old)
Mubarak Mohammad (23 years old)
Boyie Mohammed (Carr Futures)
Raza Mujtaba
Omar Namoos
Mujeb Qazi
Tarranum Rahim
Ehtesham U. Raja (28 years old)
Ameenia Rasool (33 years old)
Naveed Rehman
Yusuf Saad
Rahma Salie & unborn child (28 years old; American Airlines #11; wife of Michael Theodoridis; 7 months pregnant)
Shoman Samad
Asad Samir
Khalid Shahid (25 years old; Cantor Fitzgerald; engaged to be married in November)
Mohammed Shajahan (44 years old; Marsh & McLennan)
Naseema Simjee (Franklin Resources Inc.'s Fiduciary Trust)
Jamil Swaati
Sanober Syed
Robert Elias Talhami (40 years old; Cantor Fitzgerald)
Michael Theodoridis (32 years old; American Airlines #11; husband of Rahma Salie)
W. Wahid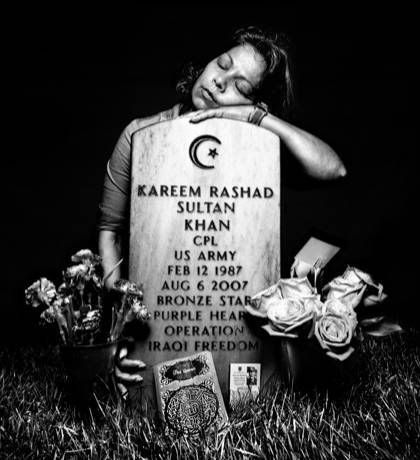 But, ya know... Yes. I would be just as insulted as many of these victims of 9-11 and their families would likely be. How can anyone be as insulted by this Constitutionally settled right being put into action as they would be by the right wing (and much of the media that bought into it) bringing up their crazy as a campaign distraction from real issues? Like the need for jobs because of unemployment issues. The evergrowing debt because of tax cuts that are NOT CREATING JOBS and have NOT been creating jobs for years..
My only hope for this community center?
That they might erect a monument to remind themselves AND, more importantly, other non-muslim Americans on a xenophobic tear these days that Muslim Americans were and continue to be victims of a crime they did not commit. But they don't have to "rub salt in the wounds" of the xenophobes with a monument like that if they don't want to.