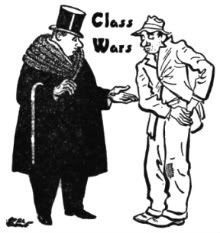 The public is angry. Why should the public pay for the bankers mistakes. Iceland blogger Halldor Sigurdsson
Who cleans up the mess when ignorant, greedy bankers rack up massive debt then go broke? The people of Iceland made a strong statement Saturday. The sins of big bankers and government regulators shouldn't fall on the citizens. By a 93% to 2% margin, they voted down a proposal requiring them to cover bad debt incurred by one of the nation's oldest and largest banks. Covering the debt would have cost Iceland's 317,000 citizens around $17,000 each.
Iceland's national referendum was the first opportunity for the people of any nation to vote directly on who pays when the financial elite fail.
As citizens voted, Iceland's Prime Minister was dismissing the importance of the vote and promising to negotiate a payment scheme obligating citizen subsidies for bad debt created by Iceland's beyond-bad bankers.
Icelanders are struggling with a collapsed economy. Businesses are failing at a startling rate, unemployment is soaring, and the prospects for the future are simply not there. Yet the British and Dutch governments demand that their swindled citizens receive compensation from beleaguered Icelanders. Where were the British and Dutch central banks and politicians while their citizens were being fleeced? Aren't the rulers of these countries aware that the failed Icelandic bank was owned by wealth investors, not the citizens?