Hitting bottom at the top - White House forgets to lead on Haiti
Submitted by

MichaelCollins

on January 30, 2010 - 20:54
People are dying in Haiti because they can't get out, Dr. Green said. Shala Dewan, New York Times, January 29


Many of us wanted to think that the dreadful behavior during the Bush
administration was some sort of aberration. We had a relatively clean
election and ended up with a more intelligent and compassionate
president who would reflect our views. There would be no more foreign
invasions (wrong); we'd take care of the people before the Wall Street
failures (wrong); and there would be no more Katrinas, without any
doubt!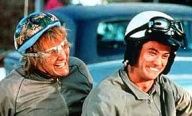 MIAMI — The United States has suspe

nded its medical evacuations of critically injured Haitian earthquake victims until a dispute over who will pay for their care is settled, military officials said Friday. NYT
Why are "military officials" saying anything in a situation where
the lives of people are involved and the reputation of the United
States is on the line. Where's the White House?



How could the White House allow this to happen?
It gets worse.
The military flights, usually C-130s carrying Haitians
with spinal cord injuries, burns and other serious wounds, ended on
Wednesday after Gov. Charlie Crist
of Florida formally asked the federal government to shoulder some of
the cost of the care.Hospitals in Florida have treated more than 500
earthquake victims so far, the military said, including an infant who
was pulled out of the rubble with a fractured skull and ribs. Other states have taken patients, too, and those flights have been suspended as well, the officials said. NYT
So it's not just Florida but "other states" who are rejecting
victims due to issues of cost, presumably. Who is in charge here or,
more to the point, who's on first? This betrays a lack of any
coordination by federal authorities.
In the case of Florida, failing to deal in reality is troubling.
Florida Governor Charlie Crist is not at all typical of Republican's in
the southeast. He's bright, well spoken, and well liked. He did one
thing no other govern or has done when he delivered on a campaign
promise to stop the automatic disenfranchisement
of ex felons after they left prison. If he's frustrated enough to stop
receiving patients in Florida, somebody had to have screwed up,
royally. This is not his inclination.
But here's a hint as to what's going on. There's no coordinated leadership.
A spokeswoman for the Department of Health and Human Services
said the decision to suspend the flights was made by the military, not
the federal health department. A military spokesman said that the
military had ended the flights because hospitals were becoming
unwilling to take patients. NYT
Katrina, meet Haiti. You may have more in common than you know.
I had an uneasy feeling when I read early on that the Port-au-Prince
airport had been shut down to allow Secretary of State Clinton to land.
That was a crude and stupid move on Clinton's part but, I though, maybe
that will be the exception. You can always count on going wrong when
you give anyone in this or the last White House or Congress the benefit
of the doubt. When you need help, that's when the incompetence and
indifference becomes deadly.