Hydraulic Fracture: The Truth About State versus Federal Regulation
Submitted by

TXsharon

on June 15, 2009 - 18:33
Industry is spending millions in propaganda to combat the FRAC Act that will allow citizens to know what chemicals are used near their drinking water and allow hydraulic fracturing to be regulated under the Safe Drinking Water Act.
Industry is inciting the public by using a power grabbing Federal Government versus states' rights spin. Check out this headline:
States Challenge Attempted Federal Power Grab in Hydraulic Fracturing Issue.
The information in the IOGCC press release is completely false! They claim that "states do a superb job of protecting human health and the environment through sound regulation."
Learn the truth to counter the spin:
Currently Alabama is the ONLY state in the US with special provisions to regulate hydraulic fracturing. The other states do not have specific fracturing rules; they rely on general drilling rules - casing, logs, pressure monitoring, waste disposal, etc. - to indirectly cover hydraulic fracturing.

Colorado has a disclosure rule that is not specific to fracturing - it covers all chemicals used down hole - drilling, fracturing, completion, etc. New York and Pennsylvania also require disclosure of fracking chemicals, but no actual regulation.

Legislation being considered by Congress would allow most states to remain the primary regulators of hydraulic fracturing, with flexibility as to their programs, but the legislation provides critical federal oversight - something that was lost when Congress passed the "Halliburton loophole" in 2005.
The claim that regulation will kill the industry has no basis in fact. From the following slide, you can see that drilling in Alabama had no slowdown after 1997 when they started regulating hydraulic fracturing in response to a court case.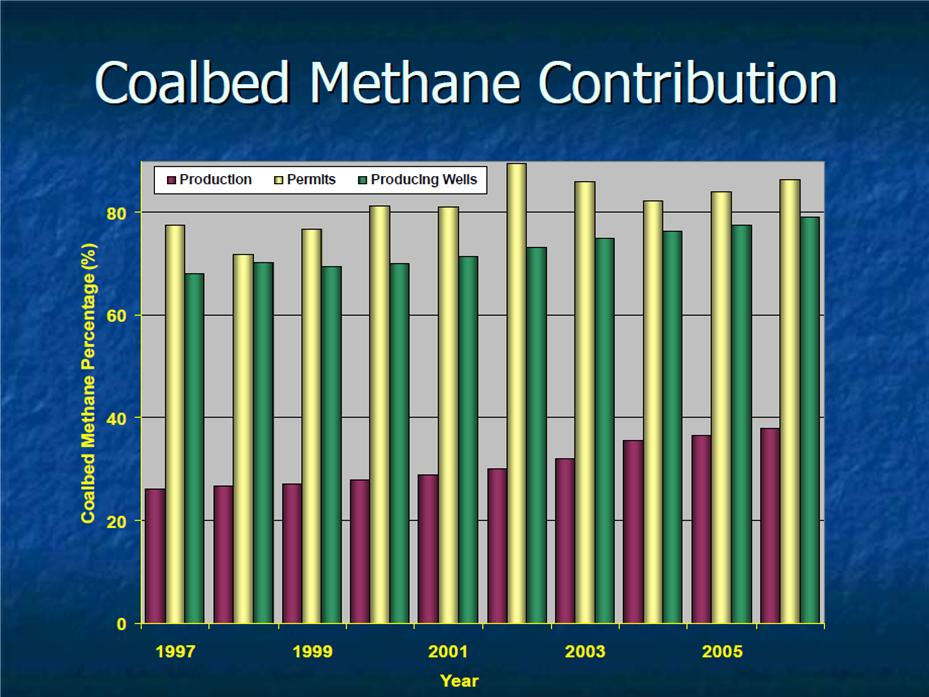 Pennsylvania says natgas drilling risks inevitable

Energy companies such as Cabot Oil and Gas, which operates in the Dimock area, say the chemicals used in fracking fluid are heavily diluted and pose no threat to health.
The actual dilution rate is alarming:
Coalbed fracture treatments use anywhere from 50,000 to 350,000 gallons of various stimulation and fracturing fluids, and from 75,000 to 320,000 pounds of proppant during the hydraulic fracturing of a single well. Many fracturing fluids contain chemicals that can be toxic to humans and wildlife, and chemicals that are known to cause cancer. These include potentially toxic substances such as diesel fuel, which contains benzene, ethylbenzene, toluene, xylene, naphthalene and other chemicals; polycyclic aromatic hydrocarbons; methanol; formaldehyde; ethylene glycol; glycol ethers; hydrochloric acid; and sodium hydroxide.[7] Very small quantities of chemicals such as benzene, which causes cancer, are capable of contaminating millions of gallons of water.
The threat to health is outlined on The Endocrine Disruption Exchange.
Regulation will result in more jobs, safer water and cleaner air.