Random Japan
Submitted by

mishima

on September 19, 2010 - 07:47
Bumped and promoted. Originally posted 2010-09-18 10:47:51 -0400. It's always good to see Mishima's work here. :) -- GH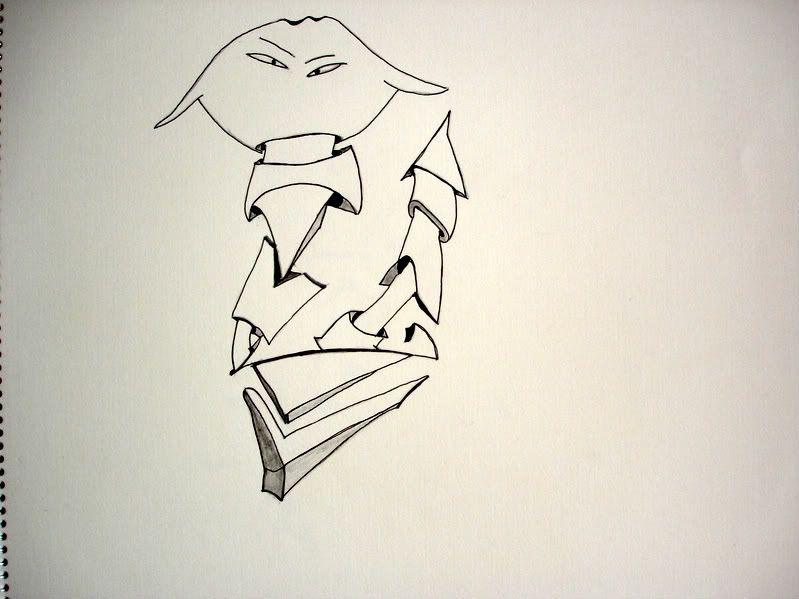 CRAZY TRAINING
Ten-year-old Japanese guitar prodigy Yuto Miyazawa made such an impression on his idol Ozzy Osbourne that the rock'n'roll relic took him along on his 2010 Ozzfest tour.

A 26-year-old bassist from Kanagawa was arrested for breaking into a musician's home and stealing five double basses and some other stuff worth ¥53 million.

For the first time in Japan LPGA Tour history, twin sisters played a round together when Keiko and Noriko Kubo, both 23, shared the same grouping at the Nitori Ladies tournament in Hokkaido. Unsurprisingly, the twins shot identical 2-over-par 74s in the first round.

A Mainichi Shimbun report revealed that officials at the Tokyo Detention Center execution venue are only made aware of impending executions when the center calls them and asks, "Are you free tomorrow?"

The Azabu Police Station in Roppongi revealed that credit-card scams targeting foreigners have been running rampant in the area over the past year.

Eikichi Sokokurai, originally known as Enhetubuxin, became the first Chinese wrestler to reach sumo's makuuchi division. The 26-year-old from Inner Mongolia "spent his childhood living in a yurt and tending farm animals."

In Matsuyama, an apparently jilted psycho stabbed his ex-girlfriend and her mom before stabbing himself in a fit of rage. He and his ex survived the ordeal, but the mother was not so lucky.

A court in Bali sentenced a 31-year-old construction worker to 20 years behind bars for killing a Japanese woman, robbing her, then having sex with her dead body. "The defendant committed a crime forbidden by all religions," said the judge. Ya think?
STATS
879,000
Foreigners who visited Japan in July, a record high for the month, according to the Japan National Tourism Organization

165,000
Number of those visitors from China, also a record high

2
Number of Japanese firms on Forbes magazine's list of the 200 top small- and medium-sized companies in Asia

24
Number of Japanese companies that made the list last year
LESSONS LEARNED
A male teacher at a school for the blind in Saga was arrested for stealing a woman's underwear from a Fukuoka laundromat while dressed as a "hot blonde in a miniskirt."

In Hokkaido, an elementary school principal was busted for using his cellphone camera to film up a woman's skirt at a shopping mall.

A recent spike in shoplifting by lonely old-age pensioners has led Tokyo police to "enlist first-time offenders in volunteer work and take them out for karaoke sessions and to public baths."

A 30-year-old hiker from Tokyo was rescued from a mountain in Saitama Prefecture after surviving for nearly two weeks on candies and water.

Not to be outdone, a 61-year-old woman who got lost after embarking on a four-day solo mountain-climbing trip survived for over two weeks in the Kita Alps by drinking stream water.

Climbers from Kyoto University who scaled Afghanistan's highest peak, Mount Nowshak, 50 years ago got together with their rivals in the Polish village of Harklowa for an emotional reunion. In 1960, the Japanese and Poles were both vying to be the first to scale Nowshak. The Japan team reached the summit first, but they credit the Poles for helping them with food and equipment. (Insert Polish joke here.)
Busted
Oh! Never Mind.
Once Is Not Enough
War of nerves: Protracted battle expected in moves to curb yen's rise

THE ASAHI SHIMBUN
Prime Minister Naoto Kan vowed Thursday "never, ever" to allow the yen to fluctuate rapidly, a day after Japan pumped an estimated 2 trillion yen ($23.4 billion) into foreign exchange markets to stem the yen's rise.

The operation, Japan's first currency intervention in more than six years, marked the first salvo in what may become a protracted battle with international currency markets.

"I will take decisive steps again in the future whenever it becomes necessary," Kan said, indicating his resolve to drive down the value of the yen to prop up Japan's export-driven economy.
Akihabara morphing into a Sextoys 'R' Us


Shops hawking sex toys, inflatable dolls and such SM goods as whips and dominatrix costumes, are what you'd typically expect to find in raunchy drinking areas like Kabukicho.

But increasingly, reports Sapio (Sept 29), such outlets have been springing up in a two-block area on the west side of Chuo Dori, the main thoroughfare bisecting Akihabara, thereby turning what used to be an district for retailers of transformers, soldering irons and variable capacitors into a colorful bazaar of merchandise catering to carnality.

Dokkyo University economics professor Takuro Morinaga visits "Love Merci," which opened in June 2004. Just beside the JR Sobu Line's elevated tracks and fronting Chuo Dori avenue, the shop consists of a basement—or perhaps should we call it a dungeon—stocked with SM paraphernalia, and four floors above ground, all selling sex- and fetish-related goods.