Random Japan
Submitted by

mishima

on December 11, 2010 - 09:30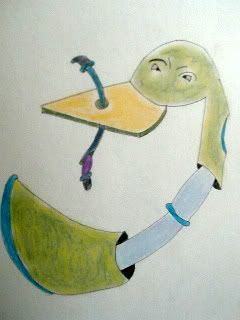 THE MEDICAL FILES
It was reported that NTT Communications and a consortium of other companies are developing a system in which users can get calorie counts of the food they're about to eat by taking a picture of the dish with their keitai.

A 22-year-old Tokyo woman was arrested for terminating her pregnancy using the "abortion pill" mifepristone, which is illegal in Japan. The woman, who was five months pregnant, bought the drug over the internet at the urging of her boyfriend.

A 37-year-old anesthesiologist in Yokohama was busted for possessing and injecting himself with fentanyl, a narcotic "around 200 times stronger than morphine."

It was reported that Japanese households consumed a record 21.25 billion kwh of power in October, thanks to the "lingering summer heat wave."
STATS
4 years, 10 months
Length of time since a Japanese wrestler has won a grand sumo tournament, after Mongolian rikishi Hakuho took the top prize at last month's Kyushu meet

1,772
Prisoners serving life terms in Japan, a record for the postwar era, according to the justice ministry

20,000
Number of onigiri that students in Kumamoto Prefecture used to form a mosaic of a dinosaur

12 trillion
"Complex" calculations per second that a science ministry computer is able to perform, the fastest in the world
CAUSE & EFFECT
Days after the Japan Aerospace Exploration Agency announced that the Hayabusa space probe had collected extraterrestrial particles from an asteroid in June, the government's cost-cutting panel said it wouldn't touch JAXA's budget.

Prime minister Naoto Kan unveiled a website called Kan-Full Blog, with a video component dubbed Kan-Full TV. DPJ officials "den[ied] that the timing of the launch had anything to do with his recent political difficulties."

A US congressional report warned that China's modernization of its missile arsenal means that American bases in Japan are within range of the weapons.

A 61-year-old Hyogo man who was suspected of murdering an architect and his wife leaped to his death from his apartment building after strangling his wife and setting their home on fire.
To Be Paddled?
Make Him Talk Or We'll Pout
In The House Wait A Minute The Tournament's Over
Pole dancing holds world championships

TOKYO
Zoraya Judd says there is nothing she would rather do than pole dance. She's one of the best in the world at it and someday, she says, there might even be a place for her talents in the Olympics.

Riding a wave of popularity that has transformed a striptease genre into a cleaned-up and clothed version for fitness clubs around the world, Judd and dozens of the world's top pole dancers—male and female—gathered in Tokyo this week for the International Pole Dancing Championships, a premier event in the budding sport.

As always—the championships are in their third year—it was a colorful field.
Users hit by big bills from 'free' games

2010/12/10
Consumer rights organizations say they are handling a flood of complaints from players of supposedly free cellphone-based "social games" claiming to have been charged exorbitant fees by providers and others.

The National Consumer Affairs Center of Japan said one user had been billed 100,000 yen ($1,190) for playing "free" games, including various in-game charges and mobile network transmission fees.