Random Japan
Submitted by

mishima

on January 8, 2011 - 10:31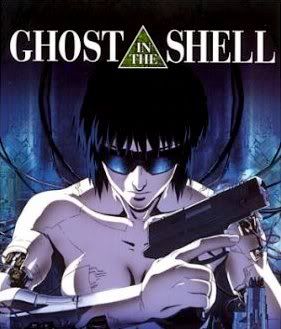 OFFICIAL OVERSIGHT

A woman in Fukuoka sued Google after she discovered that the company's Street View service showed a photo of her underwear hanging on the veranda.

LDP lawmaker Hiroshi Nagai found himself in hot water after ordering Prince Akishino and his wife to sit down during a ceremony marking the 120th anniversary of the opening of the Diet.

It was reported that a fire sergeant in Hiroshima had been driving emergency vehicles for the past 14 years even though he didn't have a driver's license.

The mayor of Utazu in Kagawa Prefecture was rebuffed in his plan to work for the entire year without a salary. Instead, the city council offered to halve his pay for the next two years.

A junior high school teacher in Aomori Prefecture was in trouble with the education board after posting a list of "foolish" students in the school corridor. Then doing it again.
Stats
$2.2 billion
Annual amount Japan will pay to host US troops through fiscal 2016

$50,000
Price of the winning bid at an auction in Doha, Qatar, for a work of Islamic calligraphy by a Japanese art professor

29
Rank of Japan's national soccer team in FIFA's final 2010 standings

43
Rank of Japan in 2009
MOMMY'S LITTLE BOYS
A survey by the National Institute of Population and Social Security Research found that a whopping 79.4 percent of Japanese men aged 20-24 still live with their parents.

For guys aged 25-29, the figure was 64.2 percent; for 30-34-year-olds, 47.9 percent; and for men aged 35-39, 41.6 percent still live with their mommies and daddies.

After the resort town of Shibu Onsen in Nagano "remodeled" itself to look like Yukumo Village from the videogame Monster Hunter Portable 3rd, a year-end holiday stay plan sold out in just ten minutes.

Headline of the Week: "Saitama Geeks Freak After 'Otaku' Matchmaking Party Deluged by Applicants" (via Kyodo)

Runner-up: "Lovelorn Lasses Dress their Futon for Success in Love
Who's A Moron
Never Sleep
Is The Camera
Film by 14-year-old director from Okinawa to hit cinemas

Saturday 08th January
A film directed by a 14-year-old boy has gained such popularity in his native Okinawa Prefecture that it will be commercially screened at theaters on the mainland beginning with three cinemas in Tokyo and Yokohama this weekend.

The feature film titled ''Yagi no Boken'' (adventure of a goat) by Ryugo Nakamura, a third-year student at Okinawa Higashi Junior High School in Okinawa City, has drawn 40,000 viewers during screenings at community centers in the prefecture last year, leading to the upcoming theatrical release.

The film depicts lives of local boys and other people in the Yambaru area in the northern part of Okinawa Island through the escape of a goat kept for food.
Language teachers to go to U.S. for exchanges

Kyodo News Saturday, Jan. 8, 2011
Japan will beef up people-to-people exchanges with the United States this year by dispatching young teachers of the Japanese language and English to the country, government officials said Friday.
Tokyo will launch new programs to send those teachers in the fiscal year starting in April amid concerns that bilateral ties could weaken with declines in the number of Japanese students enrolled at U.S. universities and cuts in the Japanese budget for a project to invite American and other foreign university graduates to teach English at Japanese schools.