Random Japan
Submitted by

mishima

on July 9, 2011 - 10:46
[ a bump to the front with a 'welcome back, Mishima'. Hope you're safe and it's all good where you are! - luaptifer]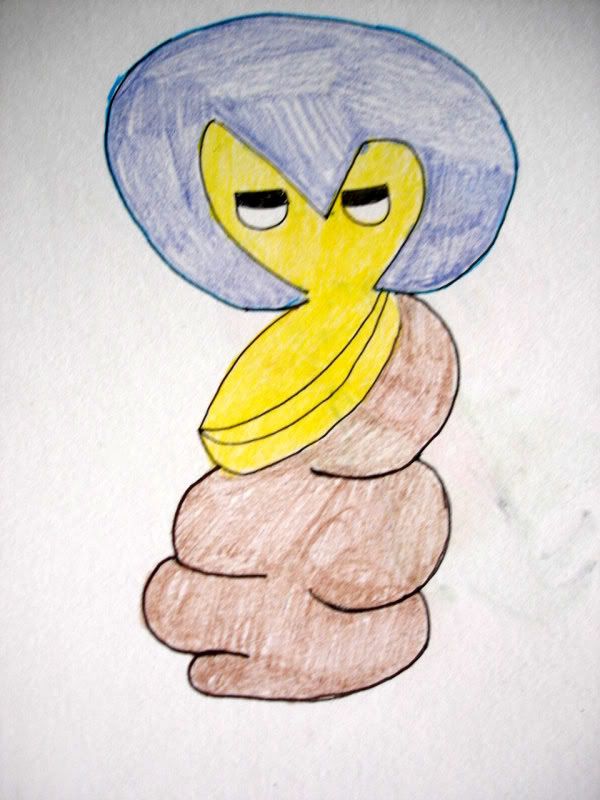 GOTTA BOUNCE
After winning 10 straight national trampoline championships, 27-year-old Haruka Hirota decided to retire from the sport due to a rule change regarding how much time the athletes spend in the air.

Former Livedoor boss Takafumi Horie decided to go out in style, sporting a Mohawk haircut and wearing a T-shirt bearing the phrase "Go To Jail" as he began his prison sentence for fraud.

Forty-year-old tennis queen Kimiko Date Krumm gave Venus Williams a run for her money at Wimbledon, before finally bowing out 6-7 (6), 6-3, 8-6 in nearly three hours in the second round.
In Sapporo, four "Super Grandmas" aged between 75 and 88 set a world record in the 400-meter medley for swimmers with a combined age between 320 and 359 years. Their combined age was 322 years and they shaved a full 40 seconds off the record.

Doara, the popular mascot of the Chunichi Dragons baseball club, was sent down to the minor leagues to work on his flips after a few mishaps.

Yoshie Soma, a 69-year-old special adviser to the president of Kobe University, was named one of the "most distinguished women in chemistry and chemical engineering in the world" by the International Union of Pure and Applied Chemistry. She discovered a copper carbonyl catalyst in the 1960s that has been used in paint for cars and the bottom of ships.
Stats

300
People who responded when ex-engineer Yasuteru Yamada called for elderly "suicide corps" volunteers to help quell the crisis at the Fukushima nuclear plant

358,000
Foreign visitors to Japan in May, down 50.4 percent and the second largest year-on-year decline, according to the Japan National Tourism Organization

11
Prefectural governors, out of 47, who said nuclear power plants should be abolished or reduced in the future, according to an Asahi Shimbun survey

31
Governors polled who would not commit, choosing "none of the above" or not answering the question at all
KIDS TODAY

A 3-year-old girl in Osaka got behind the wheel of her mom's Porsche SUV and drove into a supermarket, slightly injuring a woman.

The 17-year-old son of Yomiuri Giants slugger Alex Ramirez is pitching in a Kansai independent league this season. Young Alexander Ramirez says his goal is to strike out his old man one day.

Nineteen-year-old golf sensation Ryo Ishikawa had a few problems recently with his driving… in a car, that is. It was discovered that Ryo had been driving on an invalid international permit. He "humbly apologized," bowed several times, and all was forgiven.

Certificates allowing free use of some highways in northern Japan were being advertised on the Yahoo Japan Auction website. The certificates were apparently issued by the mayor of Iwaki, Fukushima Prefecture, and were intended for disaster victims.

France decided to destroy green tea leaves imported from Shizuoka "after detecting radioactive cesium at more than double the European Union's limit."

Headline of the Week: "Japan research team shows black hole at center of galaxy built of many black holes" (courtesy of the Mainichi Daily News).

Nippon Ham Fighters ace Yu Darvish uncorked a wild pitch as his scoreless innings streak came to an end in a 2-1 loss to the Hanshin Tigers. Darvish had tossed 46 innings without giving up a run.

Meanwhile, Chunichi Dragons reliever Hitoki Iwase set a new NPB saves record when he closed out the 287th game of his long and illustrious career.

The, "Atsui, nes?" were flying on June 22, the summer solstice, as the temperature hit 35 C or higher in 13 locations throughout Japan.
Bad Blood
Explains His Stupidity
Make Sure Your Lies
Are Happy Lies
Hey! I'm Busy
I Can't Possibly Stop
Kan under fire from his own team
Cabinet gets apology for flip-flop on reactor restart
By MASAMI ITO
Staff writer
Prime Minister Naoto Kan apologized to his Cabinet on Friday morning over the confusion he caused by his sudden order that "stress tests" be conducted on all nuclear power plants in Japan.

During a closed meeting with Cabinet ministers, various participants expressed dissatisfaction with Kan, who is now intent on holding the safety tests before now-idled reactors are restarted.

The administration scrambled to unify its policy and is expected to announce new safety guidelines, including the stress tests, as early as possible.