Random Japan
Submitted by

mishima

on July 24, 2011 - 09:06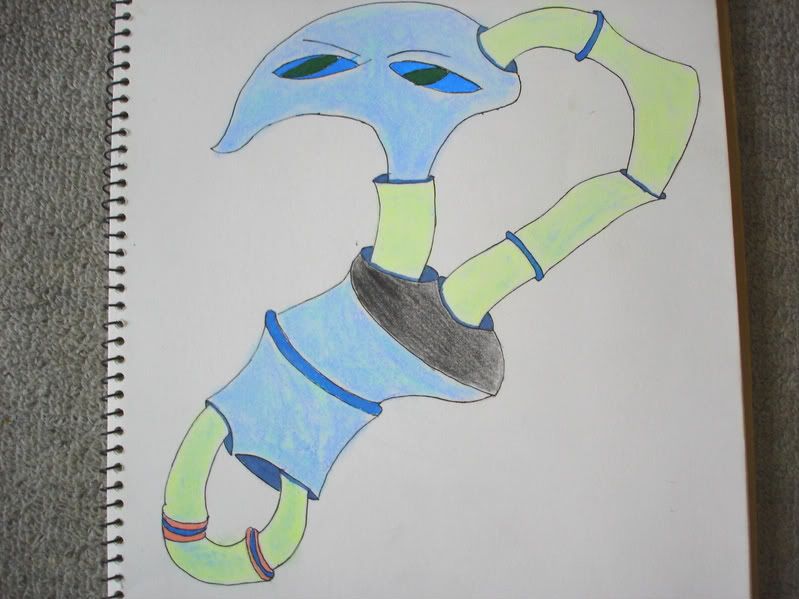 DIAMOND DUST
Sho Darvish, the younger brother of Nippon Ham Fighters ace Yu Darvish, was arrested twice in June—once for marijuana possession and again for assaulting a 19-year-old woman. So much for weed mellowing you out…
Seattle Mariner Ichiro Suzuki saw his string of ten straight MLB All-Star Game appearances come to an end when he finished seventh in fan voting among American League outfielders. He still picked up over 2.5 million votes.
A renegade cat delayed a BayStars vs. Hiroshima Carp ballgame at Yokohama Stadium when it got on the field and had to be chased off by security.
Golfer Tiger Woods may have philandered away millions in endorsement contacts in the U.S. but he's still big in Japan. Woods is the new face of Kowa, a Japanese muscle balm.
The heat is on once again and the Japan Football Association has decided to allow sports drinks, as well as your standard water, on the sidelines at soccer games to prevent heatstroke. Some stadiums, however, have a water-only policy in effect, worried that a little Pocari Sweat might kill the grass.
A 17-year-old boy scout with Japanese roots from Utah delivered soccer balls, uniforms and whistles to students affected by the March 11 earthquake/tsunami. Perhaps more suited to Sudan than Japan, but a good deed nonetheless.
Stats

45
Percent of children in Fukushima Prefecture surveyed in late March who experienced thyroid exposure to radiation, officials of the Nuclear Safety Commission said

104
Indonesian nurses and caregivers who arrived in Japan for work in July as part of a health professionals program started in 2008

¥2 trillion
A second extra budget for fiscal 2011, approved by the cabinet of PM Naoto Kan, to finance relief work after the earthquake and tsunami in March

51
Percent of respondents to a Mainichi Shimbun poll who do not want nuclear reactors taken out of operation to be restarted

74.6 million
Expected travelers to domestic and overseas destinations between July 15 and August 31, according to an estimate by JTB, marking a 2.8 percent drop from a year earlier
DOG DAYS
Japanese hot dog-eating king Takeru Kobayashi set up his own personal wolf-down event on a New York rooftop while Nathan's Famous Hot Dog Eating Contest took place on Coney Island across town. Joey Chestnut won Nathan's event for the fifth time, powering down 62 dogs, while in Manhattan Kobayashi pounded back 69.

Kobayashi, a former six-time Nathan's champ, has been banned from the competition since 2010 for refusing to sign a contract with Major League Eating, the sport's governing body. Last year, he stormed the stage and had to be subdued, "thus officially making this the stupidest controversy in the history of everything," as Rick Chandler of NBC Sports' Off the Bench website aptly wrote.

Another Kobayashi, Formula One driver Kamui Kobayashi, also found himself in hot water, and it had nothing to do with boiling wieners. Sauber's Kobayashi was accused by a couple of other drivers of dangerous driving at the Canadian Grand Prix, a charge he vehemently denied.

Orders for traditional Japanese fans uchiwa are way up this year with people looking for ways to stay cool while saving energy.

In Sendai, meanwhile, bug sprays and fly-swatters are flying off shelves as the summer heat has turned waste piles into insect magnets.
Twitter Bites Her
In The
Having Issues Over
Undies
Golfer
Driving The Wrong Way
Hamaoka to get seawalls of 18 meters
¥100 billion plan to make nuclear plant safe from huge tsunami
Kyodo
NAGOYA — Chubu Electric Power Co. said Friday it will build seawalls as high as 18 meters at its Hamaoka nuclear plant to protect the facility from tsunami.

Chubu Electric will spend ¥100 billion in total to build the seawalls, the facility's first, and take other measures against tsunami at the power plant in Omaezaki, Shizuoka Prefecture, which was taken out of operation in May at the request of the government. Construction of the seawalls will begin next month.

Previously, Chubu Electric planned to build seawalls at least 12 meters high based on its estimate that the maximum height of tsunami triggered by a potentially massive earthquake would be around 8 meters.