Random Japan
Submitted by

mishima

on November 21, 2010 - 18:11
Originally posted 2010-11-20 09:18:09 - standingup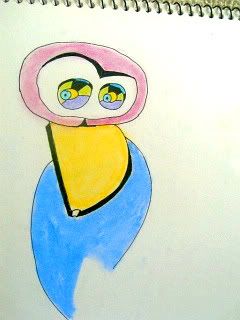 SAY WHAT?
Officials in Toyama are taking multitasking to a whole new level with a project that trains hairdressers to spot emotionally disturbed customers who might be contemplating suicide.

How do you know when you've become an obasan? A survey of young Japanese women showed that muttering "Yoisho" is the number one indicator that you've made the transition from sexy young thing to a life of cutting in lines and holding on to other people when laughing.

Nissan has developed the world's first Wrong-Way Alert Program, which gives clueless drivers a heads-up when they're going against the flow of traffic.

Major insurance firm Nipponkoa became the first Japanese company of its kind to enter the daycare business
STATS
150,000
Novelty erasers produced daily by the Saitama-based Iwako Co.

223
Number of recently promoted principals, vice principals or senior teachers in public schools who asked to be demoted during the 2009 fiscal year

200 million
Number of copies printed of long-running manga One Piece, a record according to publisher Shueisha Inc.

3.4 million
Initial print run of the manga's 60th volume, another record
FOR MATURE AUDIENCES ONLY
Adult videos and magazines must not have been enough for a 42-year-old Tokyo man who told police he was fulfilling his sexual desire after being arrested for throwing a condom full of his "desire" at a 19-year-old woman.

Officials in Saitama were shocked to discover a 59-year-old elementary school teacher was using what he called "sexual harassment dice" as a form of punishment for misbehaving students.

A 31-year-old Hokkaido housewife was busted for posing as Teru from the band Glay and tricking a fan into wiring her money.

Police in Yokohama believe members of a local crime syndicate have been running an adoption scheme to help Japanese obtain passports for foreigners. Some 60 men and women were thought to be involved in over 197 adoptions.
Belittles Diet: Not Even Close
Devil's Senior Vice President?
From God
'Space Battleship Yamato' blasts off

TOKYO
One of the most eagerly anticipated Japanese films this year is "Space Battleship Yamato," a live-action adaptation of the popular 1974 anime of the same name. Directed by Takashi Yamazaki, "Space Battleship Yamato" has an impressive cast, featuring SMAP's Takuya Kimura, Meisa Kuroki, Toshiyuki Nishida, Toshiro Yanagiba, Naoto Ogata, Reiko Takashima and many more, but the project has been anything but smooth.

During much of production, the film was referred to archaically as the "Dream Project," and quickly became the talk of the Japanese film world because of its rumored 1 billion yen production cost. It was also supposed to be the comeback film for Erika Sawajiri, who was initially chosen as the leading lady but lost out to Kuroki late last year after her former agency, Stardust Promotion, informed production management that they were terminating her contract.
Comiket exhibit opens a time capsule on the roots of amateur manga 'dojinshi'
2010/11/19
BY AYA ONO STAFF WRITER
On one wall hangs a hand-drawn map on a faded cream background. Some parts are torn, and brown bits of tape are still adhering to some corners. According to a description posted beside it, it's the "Layout plan for the third Comic Market (1976)."

One summer day in 1976, people from 56 fan groups gathered at a community space in Tokyo's Itabashi Ward. Each brought their own "dojinshi" (comic magazines drawn by fans, or fanzines). Someone drew the map so everyone could locate the other groups. Then the groups started trading. The event drew about 500 participants by the time it ended that day.

Thirty-four years later, that map is part of an exhibition: "The Beginning of Comic Market: A Market of the Fans, by the Fans and for the Fans."