Running to save our Earth
Submitted by

Unenergy

on November 14, 2009 - 12:09
In a diary back in February, FishOutofWater wrote of the beginning of what would come to be known in Australia as the Black Saturday Bushfires.
Twenty-five people are confirmed to have died in fires north of Melbourne and this morning there are unconfirmed reports of bodies being found in cars overtaken by the fires in Gippsland in the state's east.

This morning Mr Brumby said 26 fires were still burning and up to a dozen of them are still very serious.

"Every effort is being thrown at the fires," he said.

"This is not over yet. Tragically I think there will be more bad news.
By the time the smoke had cleared, 173 people had perished in these fires. Two days ago I went to see some of the first responders, firefighters and police, who are currently sacrificing once again to raise funds for a good cause.
Back in February of this year in Victoria, Australia we had terrible heat waves taking the lives of many people, over taken in the news by the most destructive bushfire, wildfire in terms of lives and property, in Australia's history.
-
Heatwave puts morgue under pressure

At the height of last week's heatwave, the state morgue took in 50 bodies a day - more than three times the usual average.
State coroner Jennifer Coate today revealed her office was forced to call on hospitals and funeral directors to store the bodies of people whose deaths had to be investigated after three days of extreme heat.
Premier of the State of Victoria warning people of the oncoming danger of more hot days.
'Worst day in history': Brumby warns of fire danger

He recalled scenes last week of wooden power poles self-igniting.

"I can't stress this enough, I know that the chief fire officer has been out and he said it will be as bad as you can get and he's not exaggerating," Mr Brumby said.
The National Secretary of the Australian Union of Firefighter penned a heart wrenching appeal to government ministers to pay attention to the conditions faced and expected to be faced in coming years due to climate disruption exxagerating conditions.
February 12, 2009

On behalf of more than 13,000 firefighters.....

Ashen remains are the sorrowful legacy of the devastation they caused. Never before in Australian history have we been confronted with such destruction at the hands of fire.

However, under a "high global warming scenario", catastrophic events are predicted to occur every year in Mildura, and firefighters have been warned to expect up to a 230 per cent increase in extreme danger fire days in Bendigo. And in Canberra, the site of devastating fires in 2003, we are being asked to prepare for a massive increase of up to 221 per cent in extreme fire days by 2050, with catastrophic events predicted as often as every eight years. Given the Federal Government's dismal greenhouse gas emissions cut of 5 per cent, the science suggests we are well on the way to guaranteeing that somewhere in the country there will be an almost annual repeat of the recent disaster and more frequent extreme weather events.
In response some of Australia's first responders, ordinary mums and dads, firefighters and police officers, some who had fought the fires on Black Saturday, have given up a month of their own vacation time, their annual leave in order to raise the profile of the issue of climate disruption. They are running 6,000km, 3,728 miles to raise funds for a new Australian group which has been created from a diverse collection of citizens to find ways to try to do something about this danger.
The runners motivations speak for themselves.
"I want to raise awareness of the plight of our beautiful planet.I hope that people throughout Australia are able to see that climate is a dangerous and serious issue that needs immediate action.I also want my children, one day, to know that I was concerned about the state of our planet and that I did what I could to help make a difference."
"As I am running, my thoughts and inspiration will be of my daughter Kaelah, as I want to leave Australia as I found it, so that she can enjoy, and learn from it as much as I have growing up."
"I want my children to be able to enjoy this beautiful planet just like I have, and not inherit a catastrophic environment which has been ruined by the fact we did not act when we had the chance."
"Participating in the run is my opportunity to try to help stop climate change so one day when my son and daughter are old enough I can explore places like these, with them, so that they can be educated in how precious and complex nature is, how we as humans are intertwined with the environment and how important it is for their own survival to preserve it, and they too can be in awe of these beautiful icons."
"I had been in the brigade for just under 12 months, but to hear firefighters with 40 years' experience say they have never seen fires like that, is concerning"
Variations on this last quote I have heard many times from different people who have lived in the same place for a long time, about different freak weather events which have affected Australia in recent times.
Video of the group and its goals for this run.
For a long time a fear of mine has been that climate disruption was something which people were blase about, had become complacent about, disinterested. That maybe this threat to us all, as important as it is, is not being taken seriously by ordinary folks. People with nothing to gain, but everything to lose from an unpredictable climate, were not becoming engaged because they were not understanding the incredible danger facing us.
The intentional distortion, suppression or misinterpretation of science by those influenced by powerful interests, one person just is not going to be able to do anything about. But I know now there are at least 25 people like me who get it. People who have seen with their own eyes the end result which comes from years of listening to the wrong people, their wishes overriding any others in influencing government policy and ensuring the world has been doing nothing to address this now clear and present danger.
Brendan Condon, Director, speaking about the 1:20 mark. This is the kind of no nonsense attitude we need if we are to seriously tackle this crisis.
==========================================================================
Australians have an opportunity to get involved as at the end of each days running the group has co-ordinated with different key note speakers at each stop who talk about what they are doing, what we can do, and what we can expect if we do not act.
Saturday 14 November - Sydney
Monday 16 November - Canberra
Tuesday 17 November - Jindabyne–Charlotte Pass
Wednesday 18 November - Tom Groggin station!
Thursday 19 November - Albury
Friday 20 November - Lake Barmah
Saturday 21 November - Mildura
Monday 23 November - Adelaide
Tuesday 24 November - Robe
Wednesday 25 November - Portland
Thursday 26 November - Apollo Bay
Friday 27 November: - Ballarat
Saturday 28 November: Hepburn
Sunday 29 November: Kinglake
Sunday 29 November : Melbourne
Click the link above to find out which venue the runners will be at. It'd be good to see Aussies come out in force and support this crowd, have a beer with them. As it is their vacation time, from what I could see at the Beach Hotel in Byron Bay they are also out to enjoy themselves where time permits on this trip.
A few of them got up to speak, Peter Condon relaying his experience of the Kokoda Track and how in the past, like other Australians have stood up to meet the challenge of a great threat, climate disruption is something we all have to stand up to combat. To step up where our leaders have so far failed to act, before it is too late.
I couldn't help think this was like hearing my own opinions on this vocalized.
I spoke to another guy, Dan, for about 20 minutes, and know after talking to him that what these people are doing they are passionate about, that this is a genuine act of selflessness not often seen in today's world. Something the world needs more of.
==========================================================================
Travelling with the group is a reporter from one of the newspapers in Victoria who is writing a travel blog, engaging new media as they work their way around Australia.
The Age reporter Melissa Fyfe's Climate Run Blog
October 29, 2009 - Welcome to the Climate Run blog

Through the month of November, this blog will follow a group of emergency services workers on a 6000-kilometre journey from one end of Australia to the other. Some of these emergency services workers - firefighters, paramedics, police - were directly exposed during the Black Saturday bushfires and see themselves as the "first responders" to climate-change related problems. They are running to raise awareness of climate change and its impacts on local communities and also to raise money for the Safe Climate Australia clean-economy transition plan
October 30, 2009 - The Governor and his pesky chandeliers

The former head of CSIRO's atmospheric division, Graeme Pearman, told the runners "I am right behind you in this endeavour".
Dr Joe Herbertson, formerly the head of BHP's corporate research laboratories. He's a director of Safe Climate Australia and is pulling together the group's plan for a clean energy economy.
And one of the last speeches came from Tony Murphy, the Metropolitan Fire Brigade's chief officer.
November 3, 2009 - Far north winds of change

The Corporation has signed a deal in August with National Power to build the Cape's first wind farm. A Government expressions-of-interest process is still ongoing, but if the wind farm is approved the Cape will be free from its reliance on more polluting sources of power from Cairns and it could even feed that regional hub with clean energy.
The proposal is for between 30 and 50 wind turbines, enough to power 75,000 homes. What hits you about this farm is that its hurdles are bureaucratic, and not like those seen in southern Australia. Here, there are no complaints about wind farms being ugly, or about the marring of coastal land.

a deal that has a baseline amount and a share of the profit stream that delivers revenue to the traditional owners even if the towers get knocked down by cyclones. Larissa says there will also be jobs and training, the ongoing ones in maintenance and an environmental officer's position.

"Something is happening. I am not a scientist, but our old people, they know. They know something is happening."
November 4, 2009 - The Daintree and the possum that can't stand the heat
November 6, 2009 - Turning the tide in Townsville

The Townsville councillor is pretty blunt about the city's energy needs, which are spiralling four times faster than the population growth.
November 9, 2009 - Taking the acid test on the Great Barrier Reef

...the Great Barrier Reef, but the scientists now believe ocean acidification could be the process that will push the world's reefs to the edge.

The oceans act as a big sponge for carbon dioxide produced by human industry. Since the industrial revolution, the oceans have soaked up about half of the greenhouse gases produced by humans. That carbon dioxide has reacted with the water, making the ocean more acidic. As the oceans' pH levels drop, life becomes harder for organisms that rely on making calcium carbonate - such as corals and shell fish, and even tiny but important creatures such as krill.
November 11, 2009 - Banking on a different climate

For a decade, Sinodinos served as John Howard's chief-of-staff and was regularly nominated as one of the country's most influential powerbrokers. But it was a long decade for environmentalists, who often accused the Howard Government of inaction on climate change.

Now Sinodinos is the National Australia Bank's senior adviser on business banking and private wealth and last night he spoke about the challenges of climate change to a community forum in Brisbane. Sponsoring the Run For A Safe Climate was new territory for the bank, he said.
November 13, 2009 - Sea level rules need to go further: mayor

The Council is involved in legal battles with the property owners on Byron's Belongil beach, which has suffered bad erosion caused by bad storms and engineering works. Council's long-standing "planned retreat" policy requires homes in vulnerable areas to be demountable so they can be removed or demolished when severe eroision occurs.
The Run for a safe Climate team also have been blogging about their experiences here.
And a few photos from the trip so far.
==========================================================================
A team of people from different walks of life has been assembled with one mission, addressing the lack of action by Australia on climate change.
Safe Climate Australia aims to mobilise Australia's extensive technological, economic and political expertise and resources in planning the transition of the Australian economy to zero net carbon, the sequestering of dangerous levels of existing carbon from the atmosphere, and in assisting the building of a global consensus for restoring a safe climate.

Safe Climate Australia is establishing and resourcing a small, highly-skilled taskforce with experience in strategic policy development and implementation, project management and communications. The taskforce will work collaboratively with a broad range of Australian and international partners and supporters.
What I really like about this group is they have on board a former fossil fuel industry leader, a man who was even the chairman of the Australian Coal Association at one stage, Ian Dunlop. Leaders in the field of population study, an eminent expert on the Great Barrier Reef which is seriously threatened if not doomed by a myriad of CO2 related issues. There are members from the community including authors who have written on this challenge, a previous head of BHP's science division and business leaders who have specialized in sustainable living.
Ian Dunlop is a former senior Executive of Royal Dutch Shell and has worked in oil, gas and coal exploration and production, and in scenario and long-term energy planning. He chaired the Australian Coal Association 1987-88, and the Australian Greenhouse Office Experts Group on Emissions Trading 1998-2000. He was CEO of the Australian Institute of Company Directors 1997–2001. He chairs the Australian National Wildlife Collection Foundation, is Deputy Convenor of the Australian Association for the Study of Peak Oil and advises on governance and sustainability.
Ove Hoegh-Guldberg is Professor and Director of the Centre for Marine Studies at the University of Queensland. His recent work focuses on the impacts of ocean warming and acidification on coral reefs. His work was recognized in 1999 with the Eureka prize. He is a Queensland Smart State Premier's fellow, a reviewing editor at Science Magazine and chair of the World Bank/GEF working group on coral reefs and climate change.
Brendan Condon is Director of Australian Ecosystems, Victoria's largest ecological restoration company, which focuses on restoring degraded landscapes, rivers and waterways. He is the director of the Cape Paterson Ecovillage, which is working to build the first zero carbon housing project in Australia, and founder of Climate Positive, a not-for-profit organisation working to make a deep and positive impact on reducing global warming.
You can read more on these people who have come together as a non-partisan group who aim to research solutions to the climate crisis. I think that raising funds from the public in this way gives the group a level of independence not often afforded similar organizations who are often dependent on major industry or government for a lot of their funding. By remaining independent, I hope that the solutions Safe Climate Australia put forward will be the best, those most sensible.
Board of Directors
And for those who have already done a lot of the work in the United States on this issue, Safe Climate Australia are inviting collaboraters and volunteers to contribute what they can in terms of expertise.
Contact them here
==========================================================================
Who needs these guys?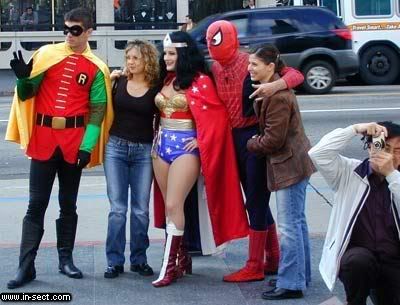 In Australia we've got the real life version.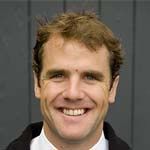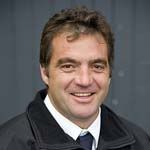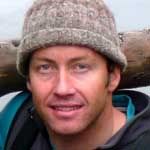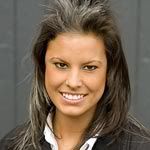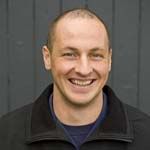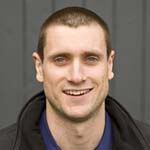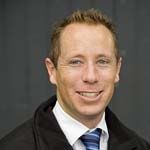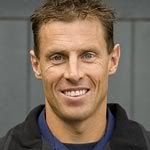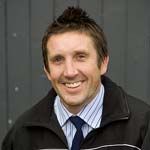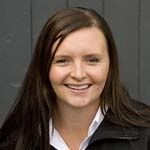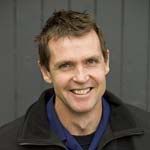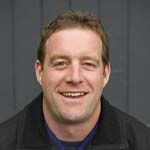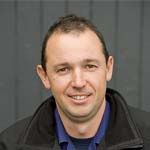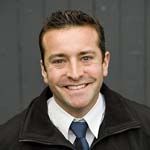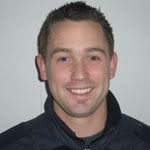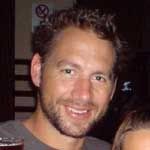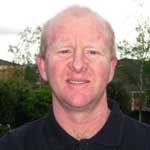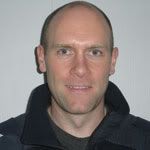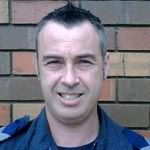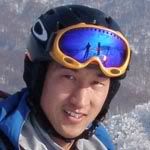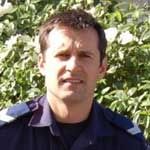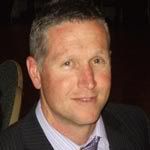 ==========================================================================
A new report into the effects of climate change on Australia's vast coastline is forcing Australians to consider the unthinkable: life away from the surf.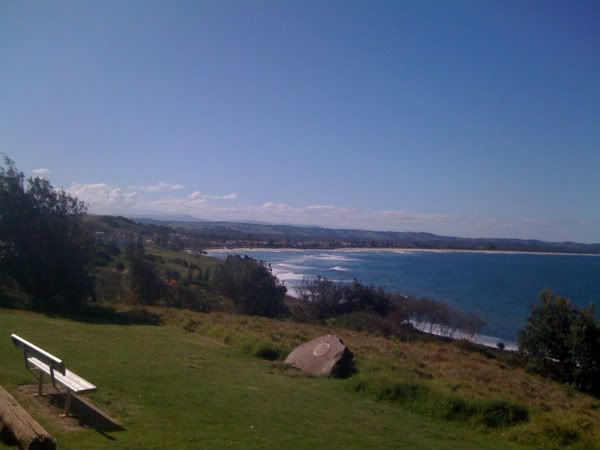 This is my favorite part of the coast near Byron Bay in Australia, which would be one of the first to be impacted, wiped out by rising sea levels. Anyone who is willing to put themselves out there to defend our coastline, deserves our support.
==========================================================================
Heroes are those who face difficult, often completely unexpected, unpredictable challenges usually at great personal risk and manage to overcome. These guys are going one further by taking the initiative, putting themselves not just in the front line as first responders to emergencies in their working lives, but also dedicating, sacrificing their own personal time to do the same because they know a stable climate is what we should be passing on to our kids, the next generation.
That the challenge of our time is indeed dealing with the consequences of protracted inaction which the release of stored carbon is creating in an unpredictable, unstable planetary atmosphere, one which brutally and unexpectedly destroys property and lives. Where each natural disaster seems worse than the last. Where people like this are first to front up to. Disasters even those with the longest of memories of previous hardship, can not recall ever being this bad.
"I had been in the brigade for just under 12 months, but to hear firefighters with 40 years' experience say they have never seen fires like that is concerning,"
For their time and effort, giving up what should have been their holiday/unwind time, to again step up to the front lines in this fight of our lives against something we could have avoided the worst ravages of had we started 20 years ago, I think this group are indeed elevating themselves into the ranks of heroes.
Here's an idea, their Twitter follow count is at 538. Show them some support if you can, push up their Twitter followers from 538 and although I am working on another way to help, I was planning on chipping in $50 - I'll boost it by 10c for every new follower up to $150.
RunforASafeClimate Twitter Account
==========================================================================
You just have to check out these moves to believe them...